The Story on the Desk Main Site.
To Photo Set 3
Community Day 2001, page 4
©01 The Media Desk http://themediadesk.com
The Company Responds to a Marsh Fire
---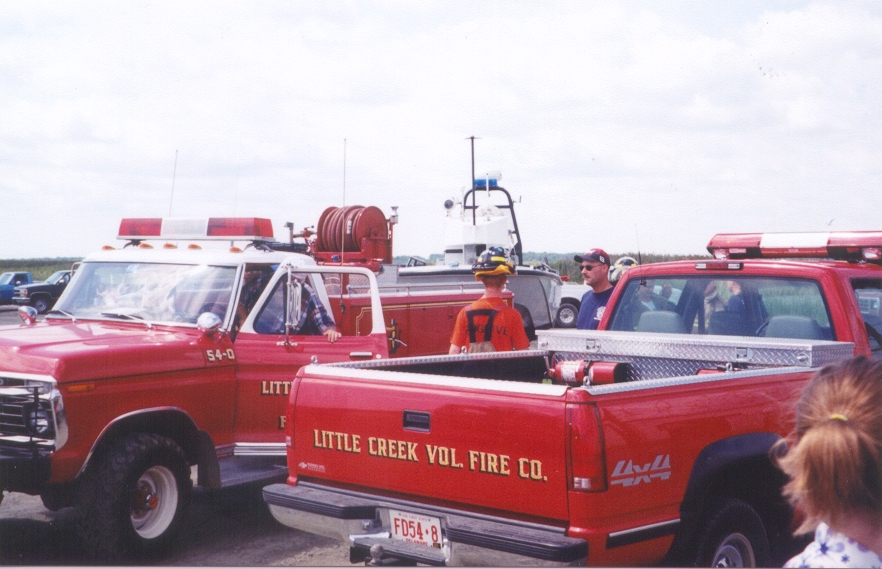 It takes a village to fight a marsh fire.
---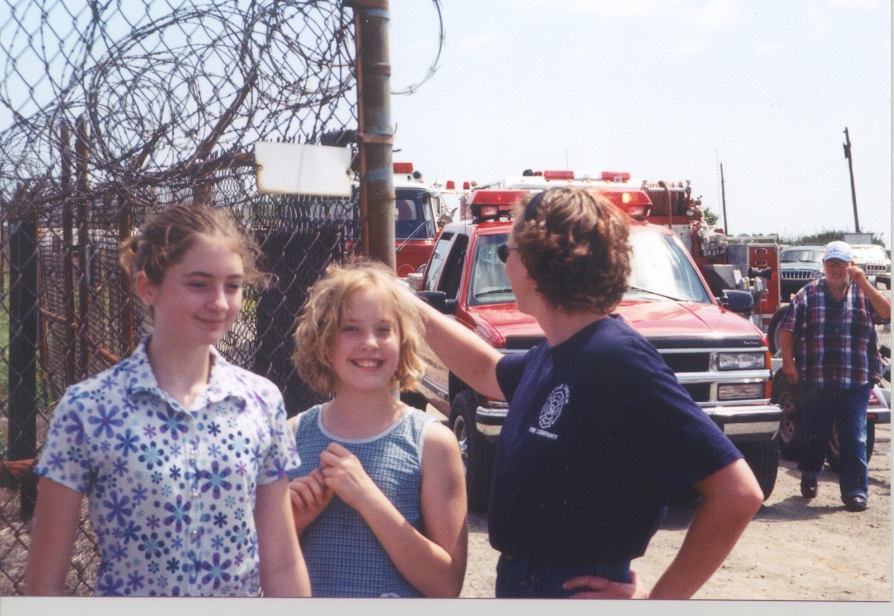 While camera shy, Mrs. Frye explained a lot of what was happening to the girls.
---

unfortunately, where there is smoke...
---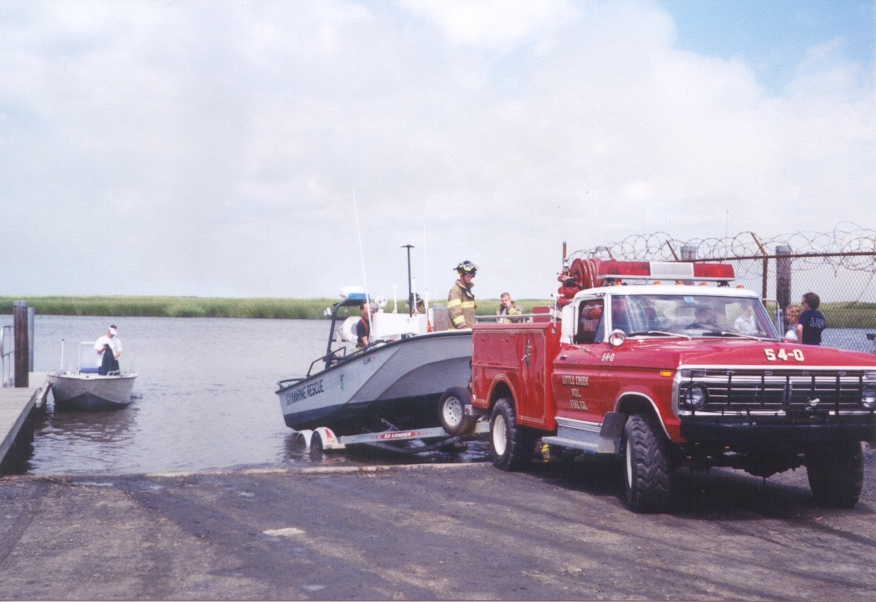 Every man has his job to get the boat in the water as quickly as possible.
---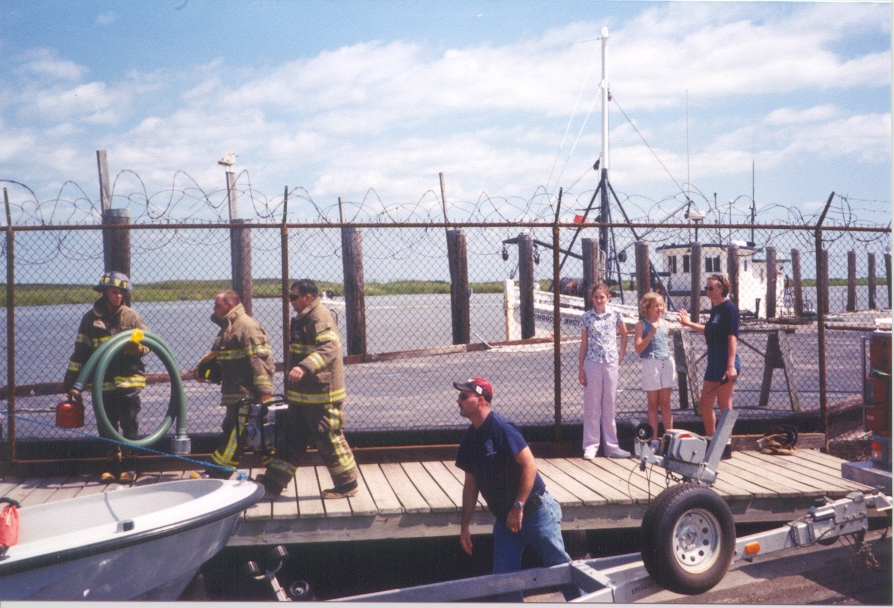 Deputy Chief Frye (next to trailer) helps launch the boat.
The Girls stay out of the way and watch.
---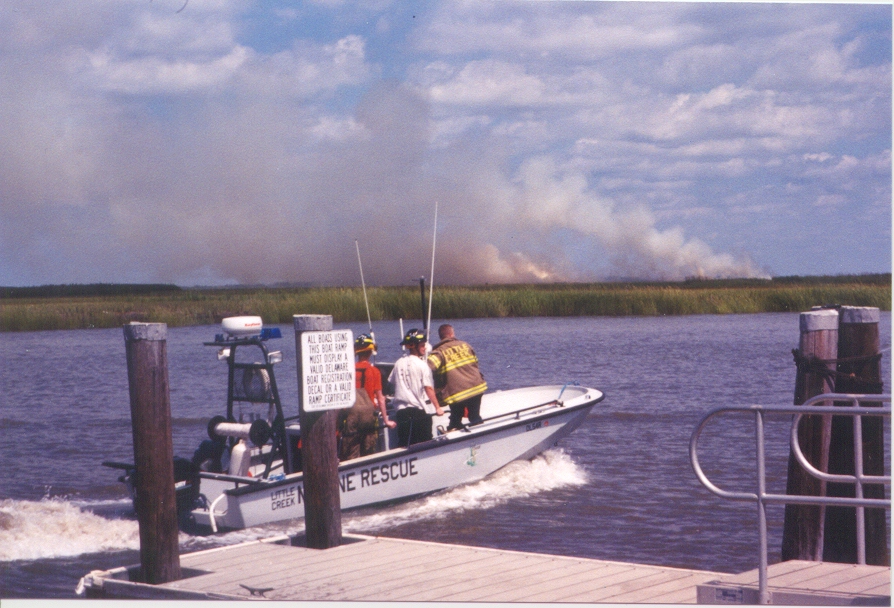 On the way to the fire.

Read the Story on The Media Desk. Marsh Fire
---
To themediadesk.com main page.